CHIOS GARDENS
WHO KNOWS TREES BETTER THAN BIRDS?
No-one, we thought as soon as we started working on the rebranding of the FC natural juices and fruit drinks for Chios Gardens. Thinking out-of-the-box was the only way for us to achieve placing a small, local but historic brand on the international and Greek market. The new packaging of Chios Gardens products enlists the help of the small birds that rest in their beloved orchards of Kampos in Chios.
The Chios Gardens Greek brand carries a unique legacy: the efforts of a historic fruit juice manufacturer to continue producing on the island where the famous citrus trees are grown, in an effort to ensure the sustainability of endemic varieties and the development of the small, remote community. These are the values that, combined with the product's superior quality, consumers around the world support, seeking to add value to their choices more than the simple pursuit of taste.
Our design team decided to differentiate the two product ranges, fresh juices (FC) and fruit drinks, using a blue and green colour palette respectively. Each variant is associated with a different bird species, shown sitting on the branches of the tree that produces the main ingredient. On the BOP, the consumer has access to information about the type of bird, its relationship with the trees, the harvest, and the timeless voyage of Chios citrus fruits around the world. A Greek product's pursuit to overcome the rules of globalization was an exercise that 2yolk seems to have solved successfully.
---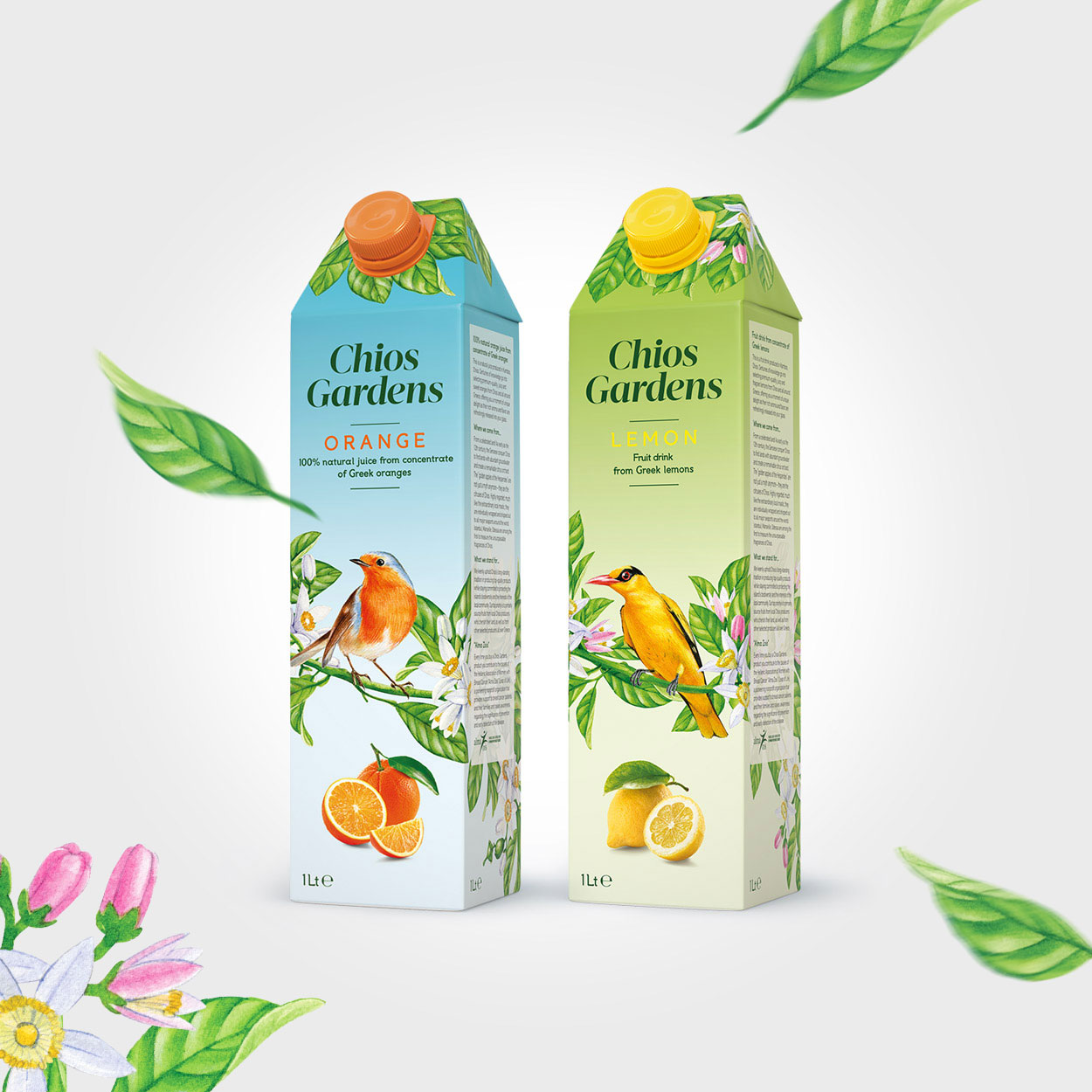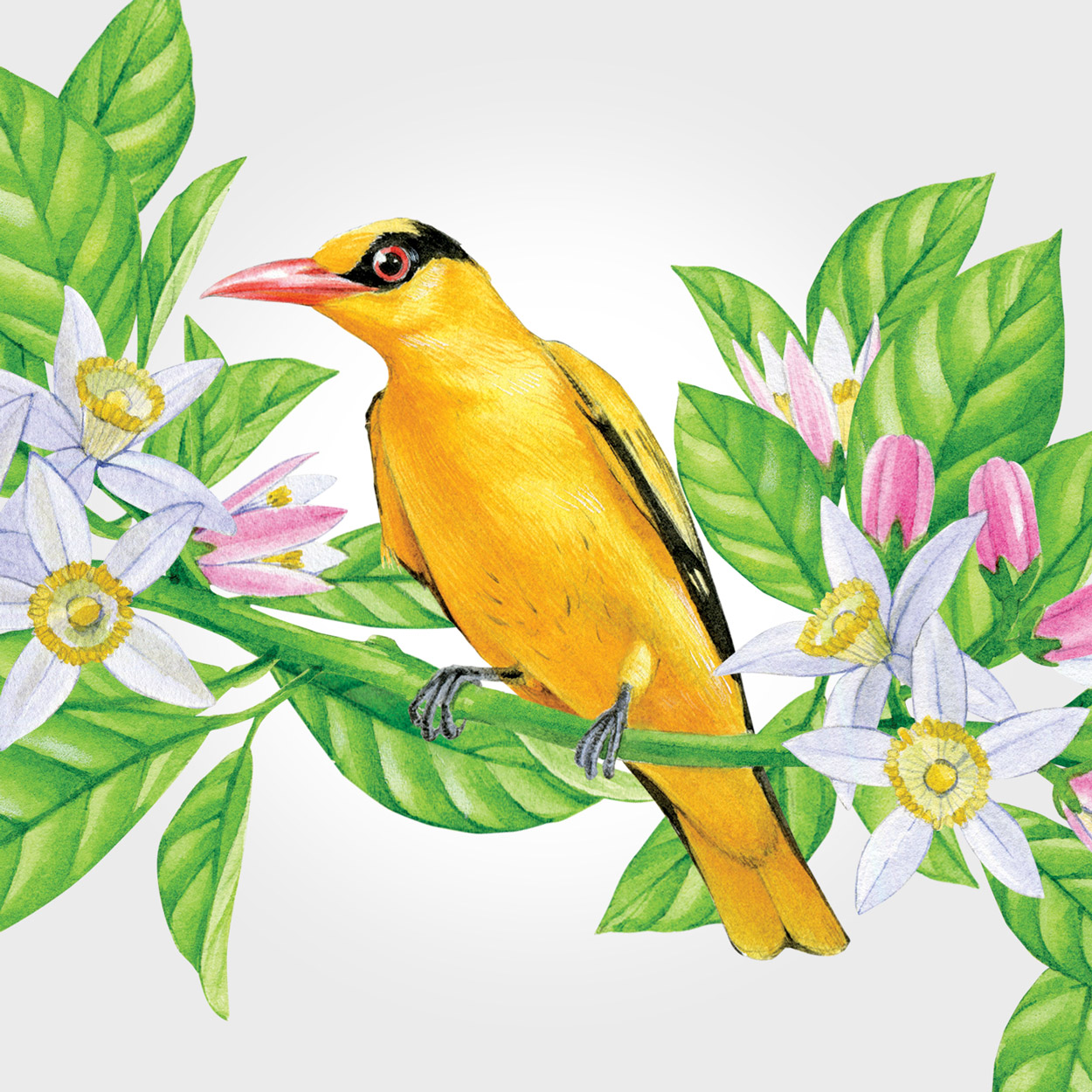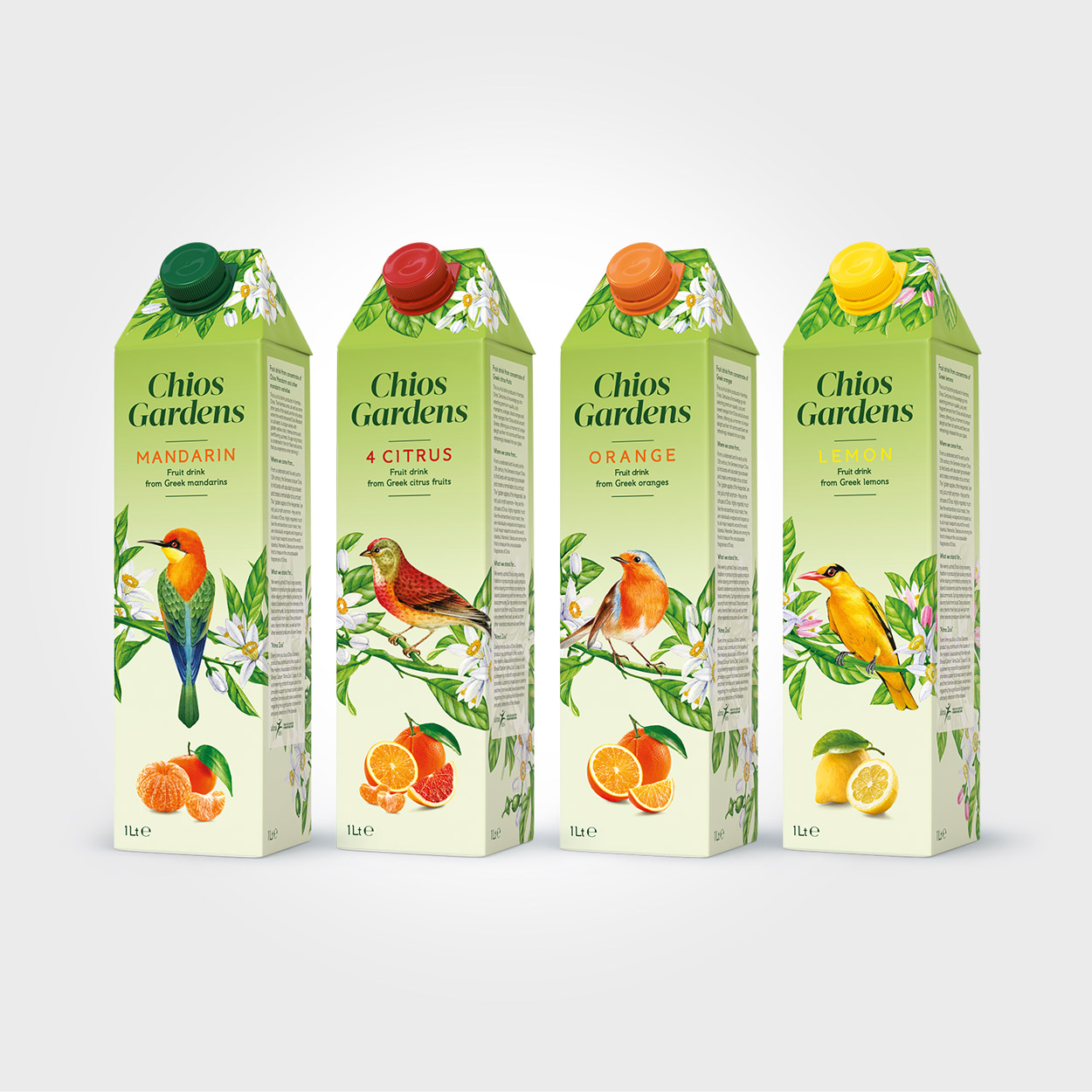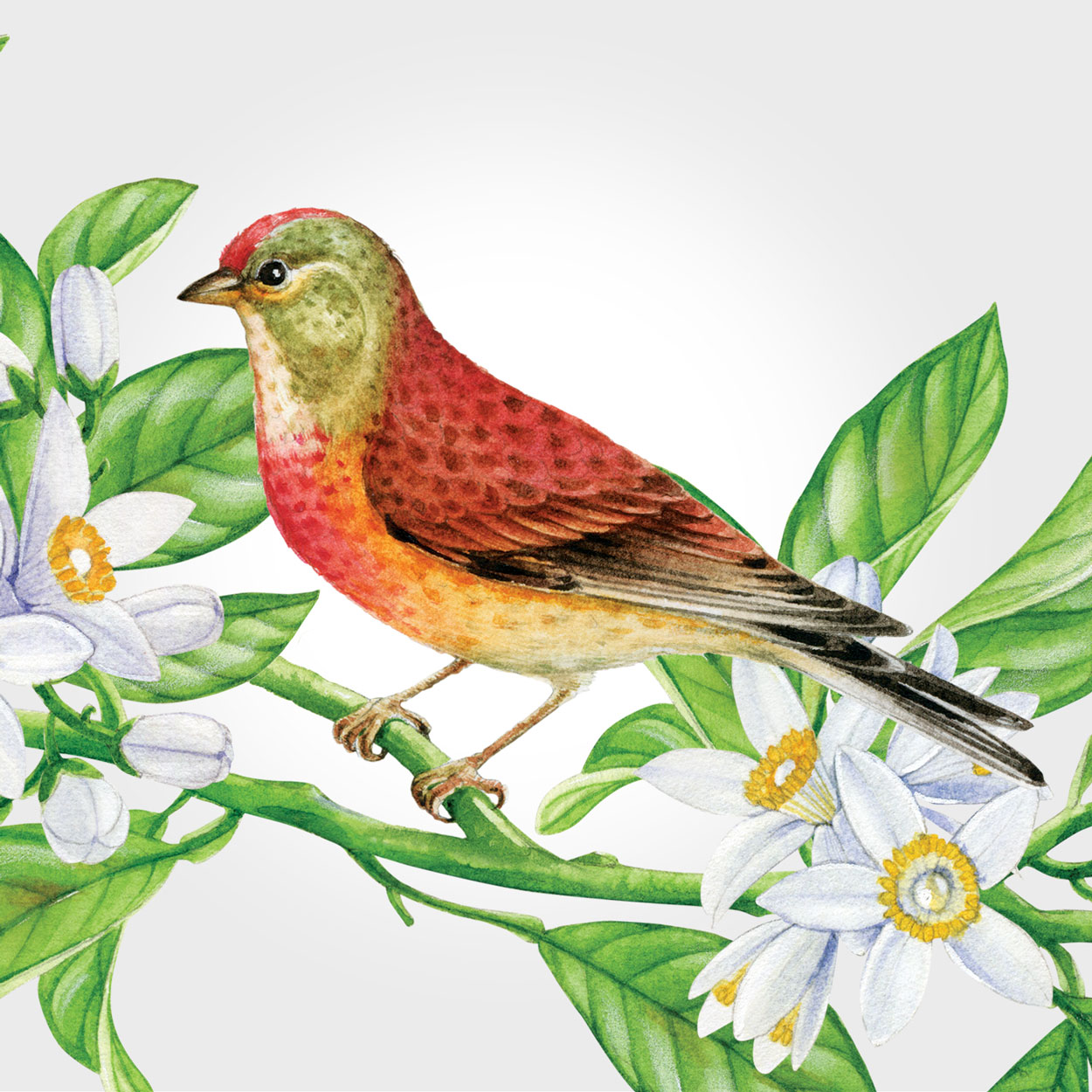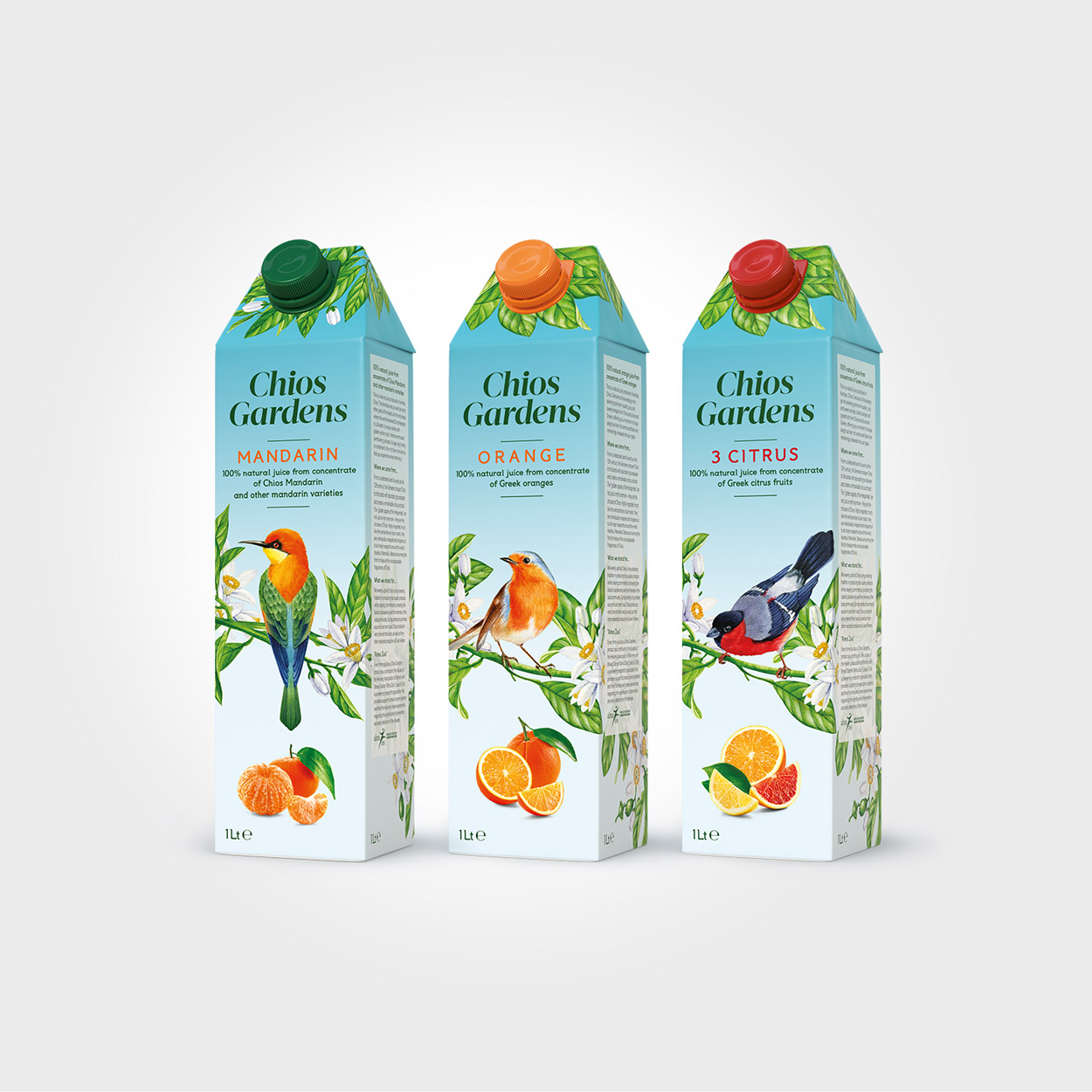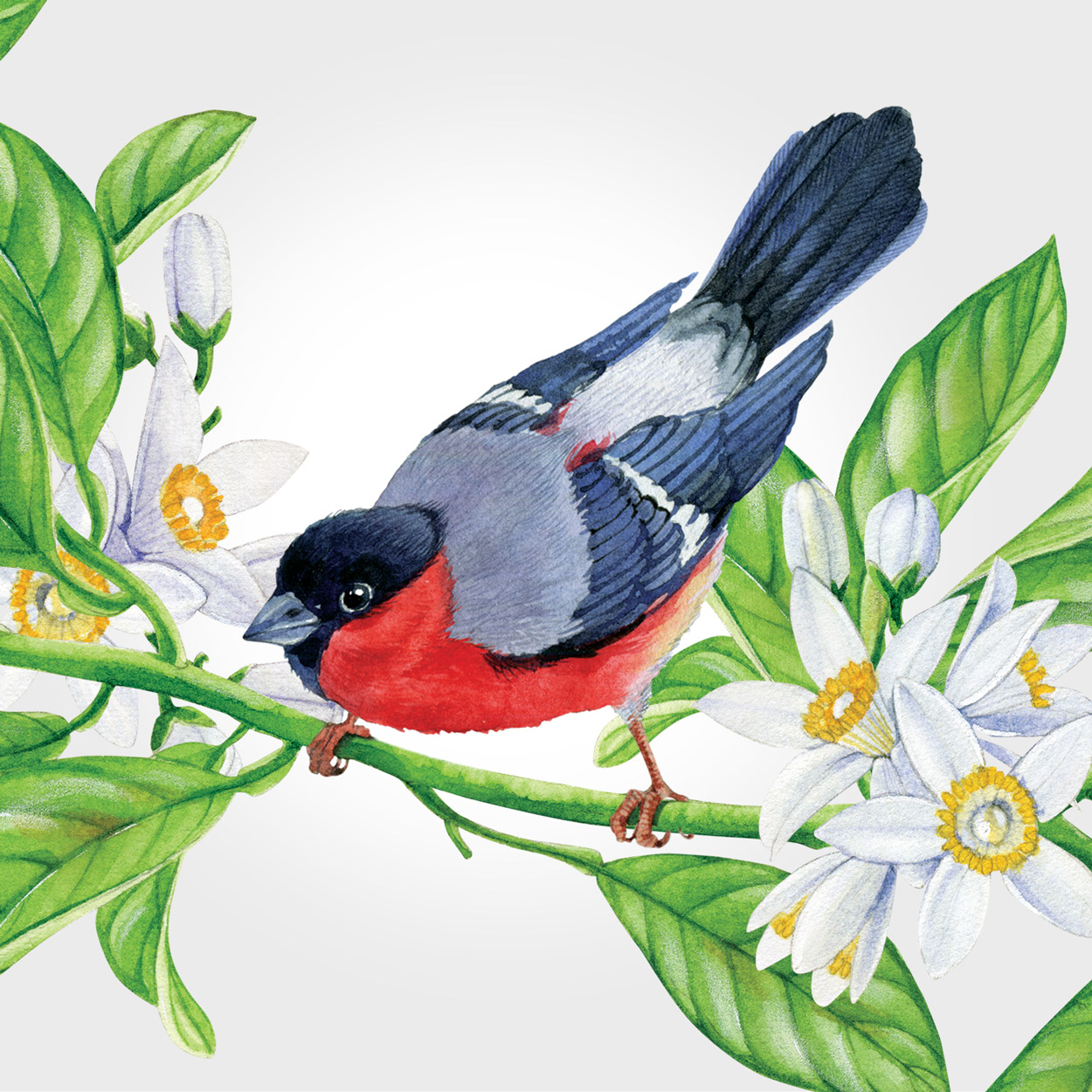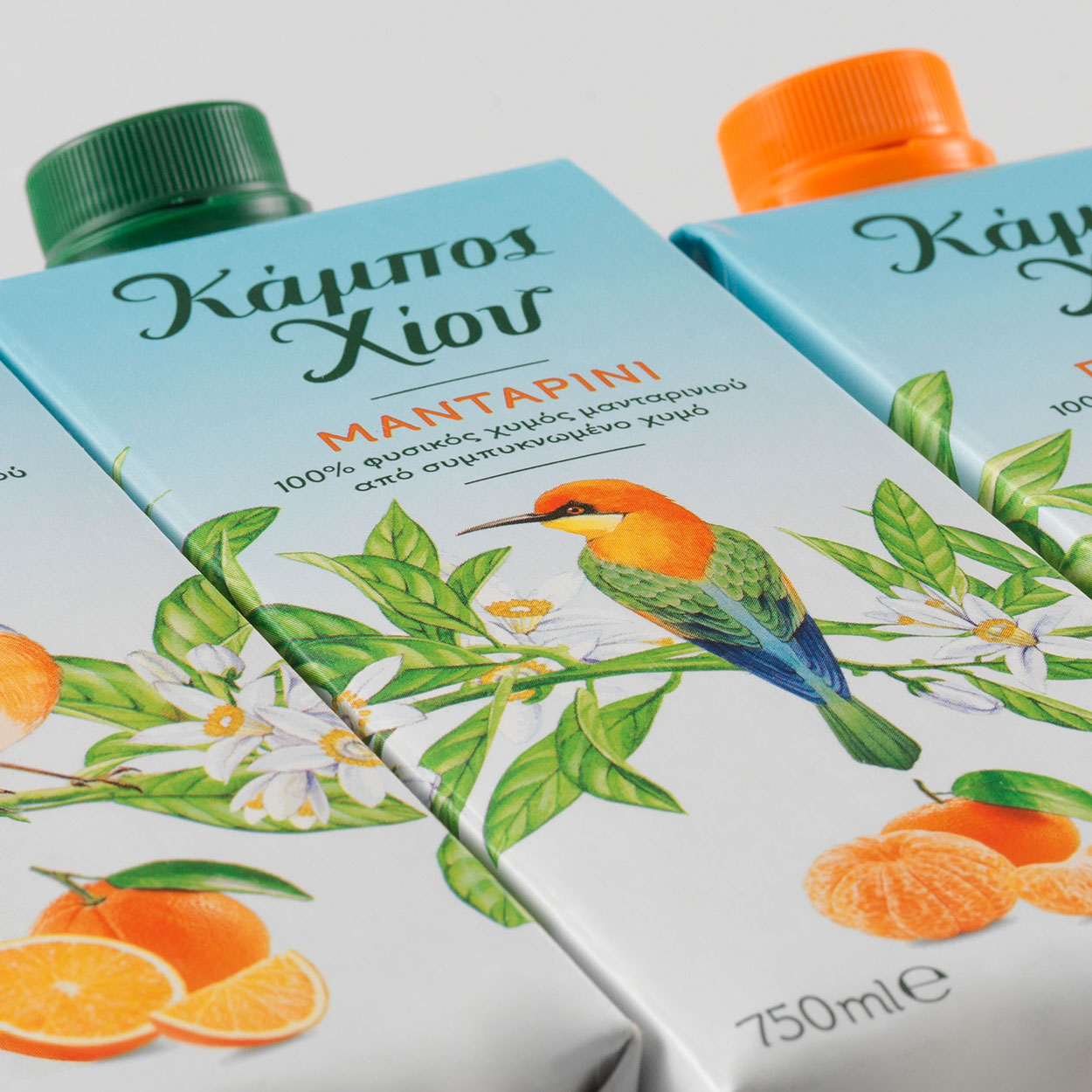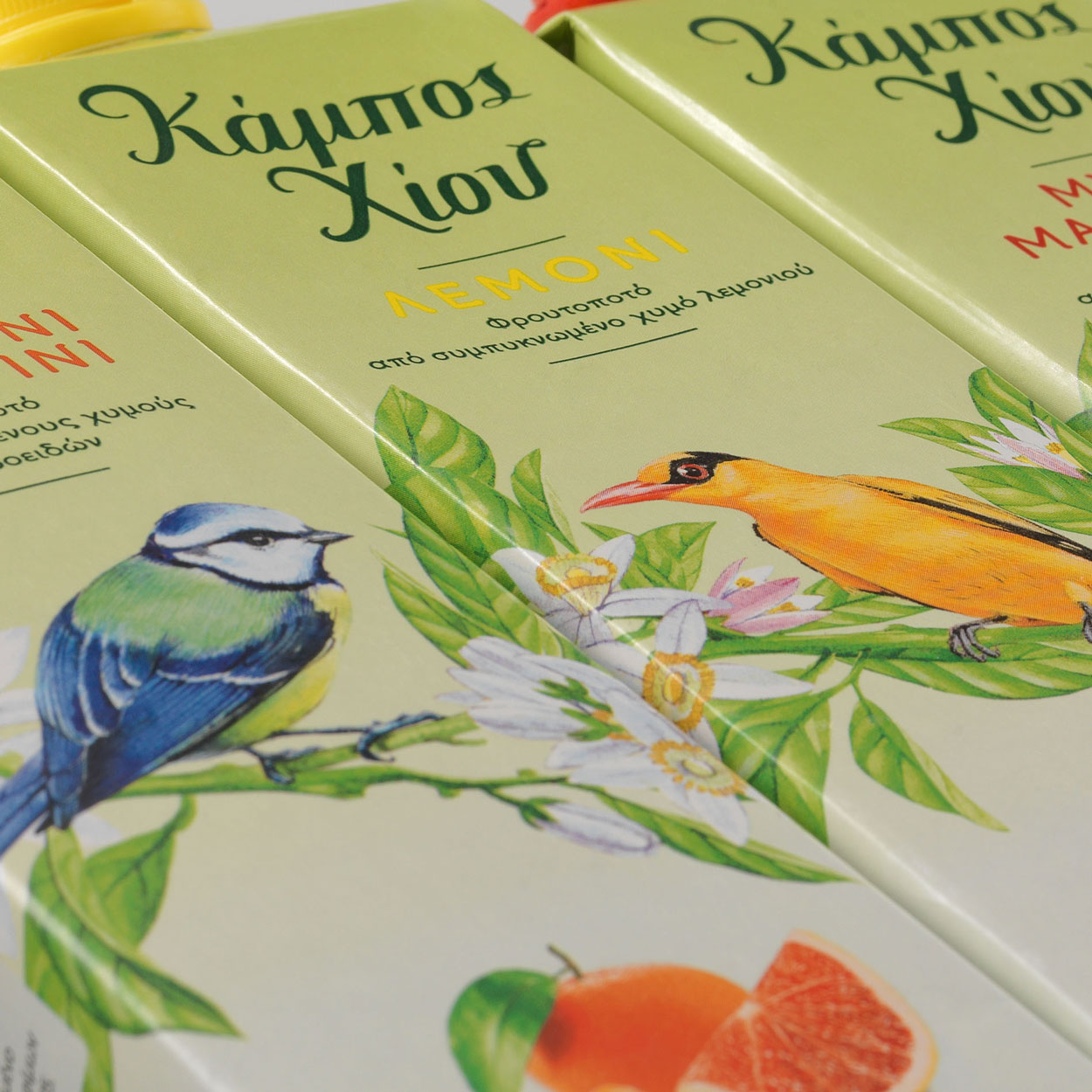 ---
Creative Agency: 2YOLK
Founding Managing Partner: Emmanouela Bitsaxaki
Founding Creative Partner: George Karayiannis
Senior Art Director: Alexandros Papalexis
Illustrator: Natalia Tyulkina
Studio Manager: Alexandra Papaloudi
Photographer: Stelios Tzetzias
Account Manager: Stefania Papakosta
Copy: Despina Sakellaridi
Location: Athens, Greece.
---