CHIOS GARDENS
JUICE OF LIFE
A FEW THINGS YOU SHOULD KNOW ABOUT US.
• We say we have two kinds of employees: people and trees. We work together in harmony, with patience and respect for one another. • We love our fertile land here in Kambos and honor what it produces. In Chios they call us 'Kambousioi'. • We handpick the citrus we use one by one, checking them meticulously. • Our ambition for the future is very simple: To continue doing what fulfills us – making the best juice in the world.
OUR FACTORY
The old, abandoned factory that has squeezed the citrus of Chios since 1960 has been reborn: • We invested, renovated it and added two new state of the art processing plants: A juicing plant for squeezing the citrus crop and a bottling plant that operates under fully sterilized conditions with the guaranteed quality of Tetrapak®! • We worked very hard to make everything perfect. When we squeezed our first juice, we felt it was the most refreshing one we had ever had.
OUR OBJECTIVES
• For you to savor our juices. • For you to come visit our island (for a walk in the lush vegetation of our region with the backdrop of the 14th century Genovese mansions). • To create between us tender feelings, respect and recognition of hard work. • To utilize the entire crop production of the island, giving local producers the incentive to continue lovingly cultivating the land of Chios. • To keep enjoying our strolls at the waterfront promenade of Chios in the cool summer evenings. • To donate part of our proceeds to worthy causesand charities. • To distribute the products of our beloved island worldwide.
---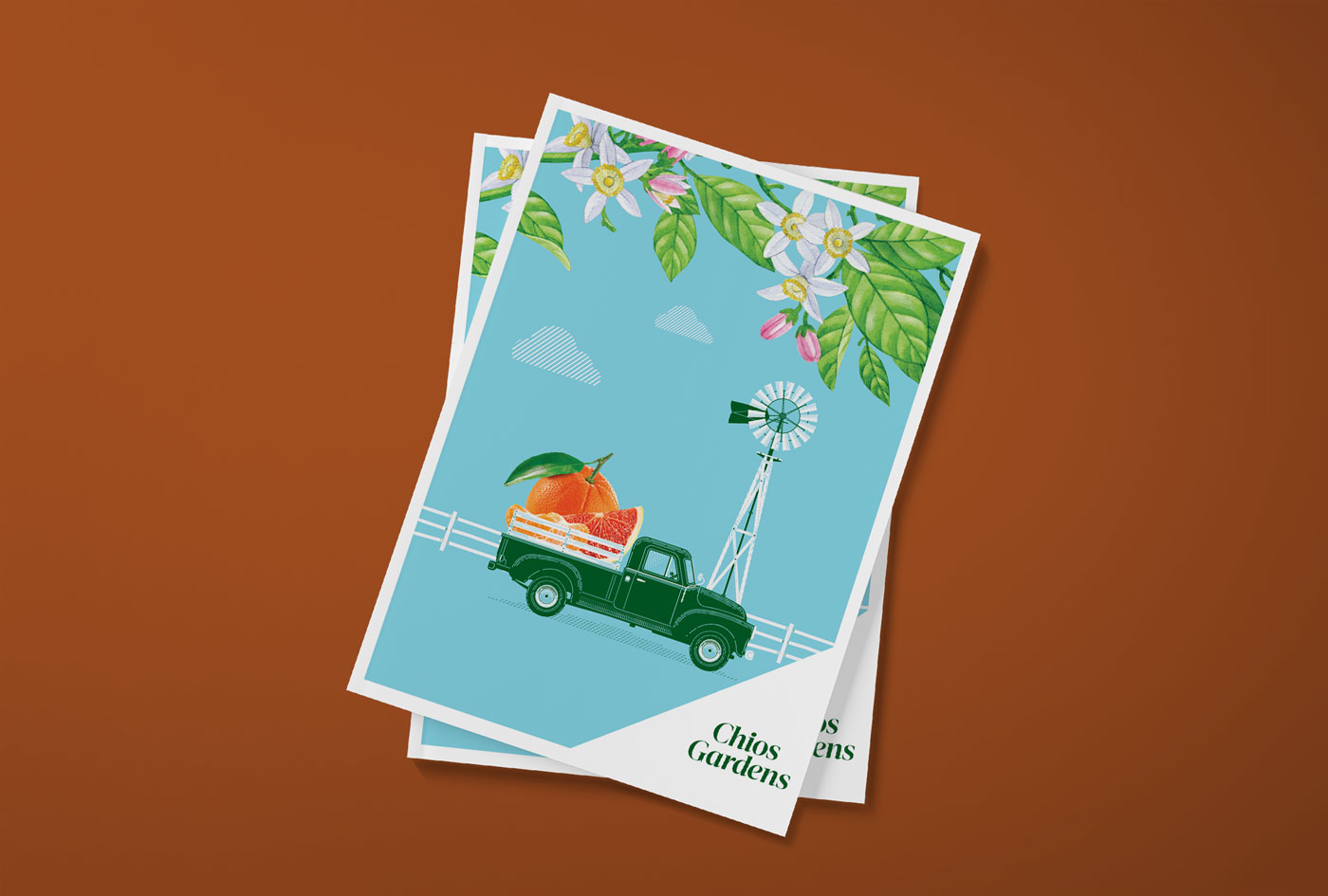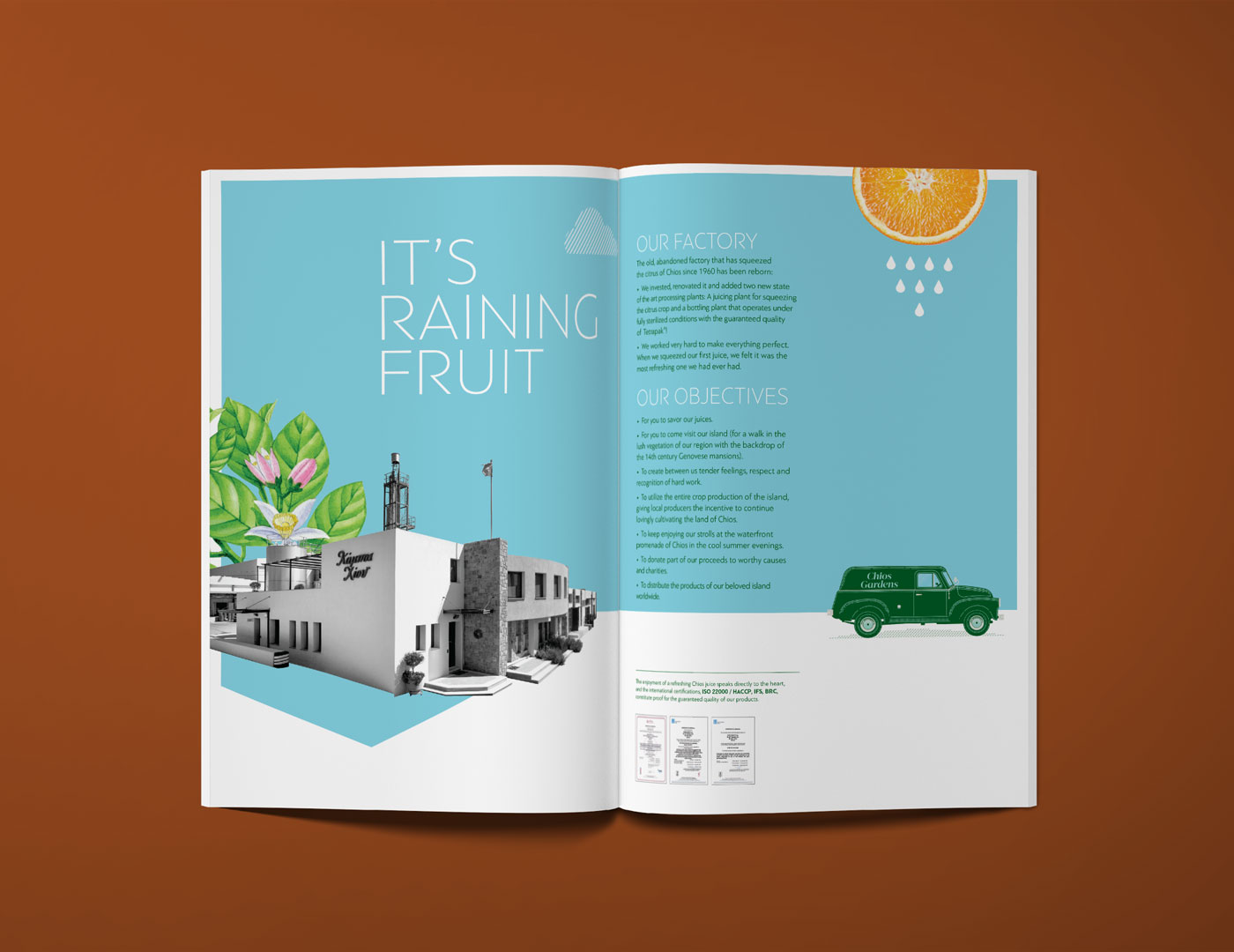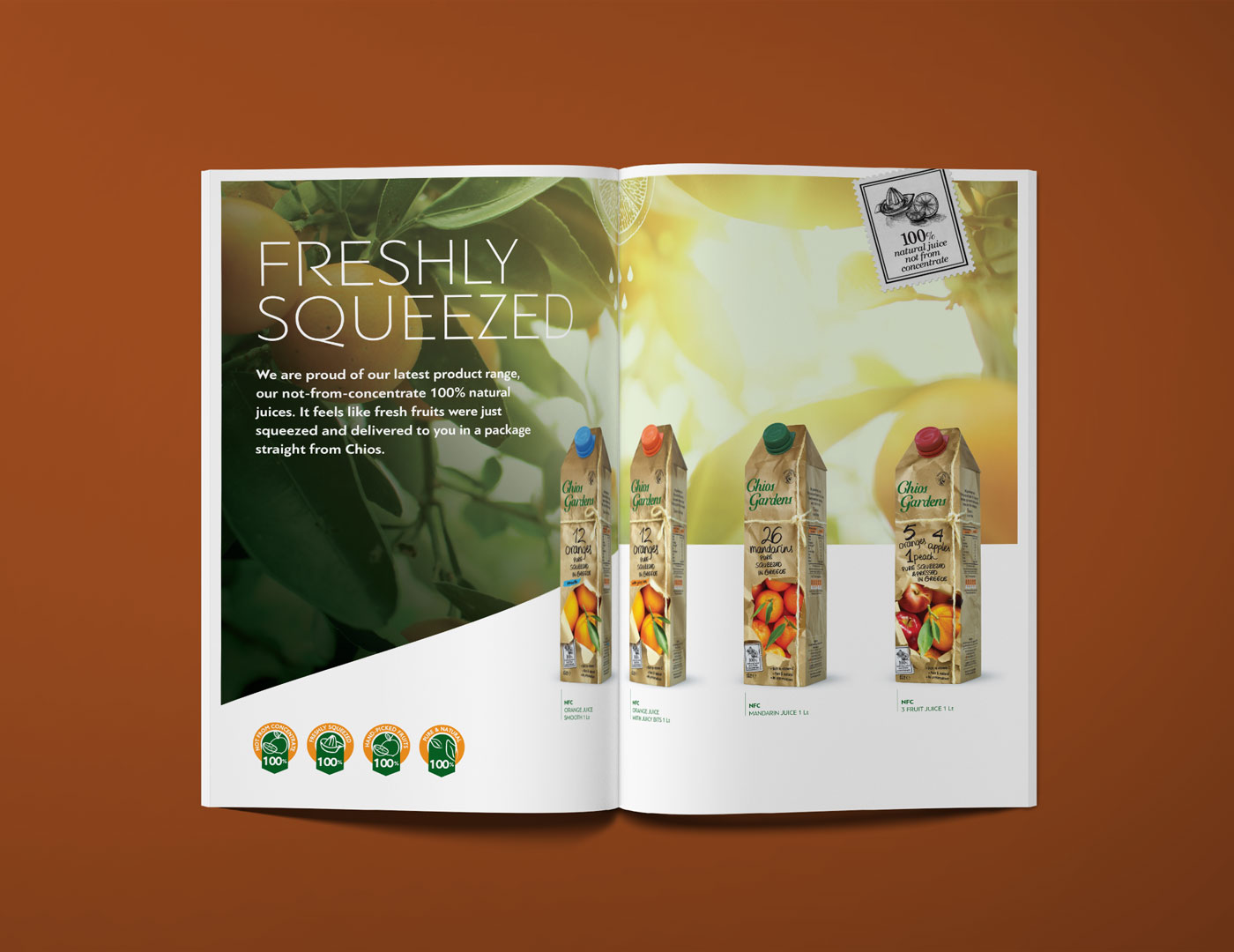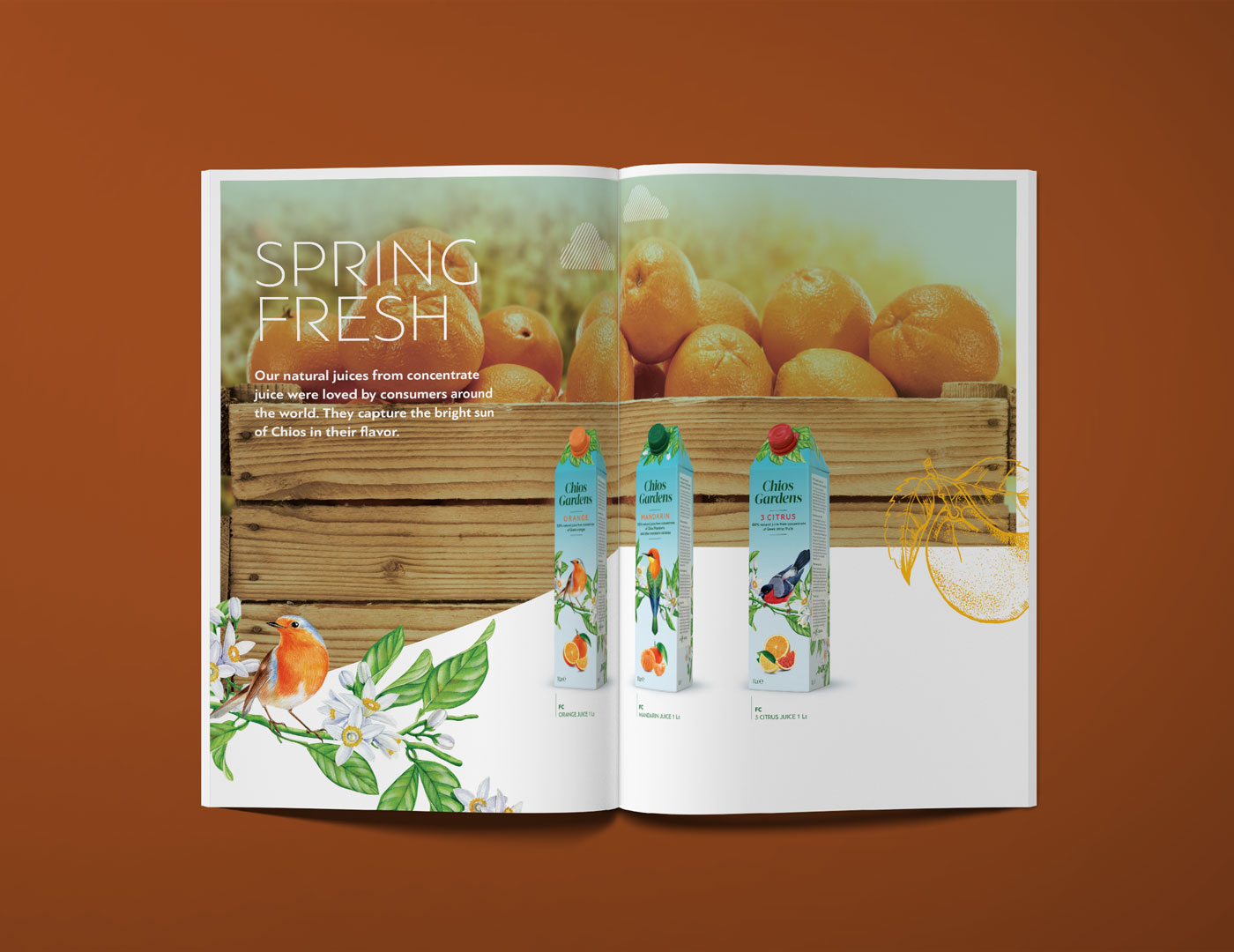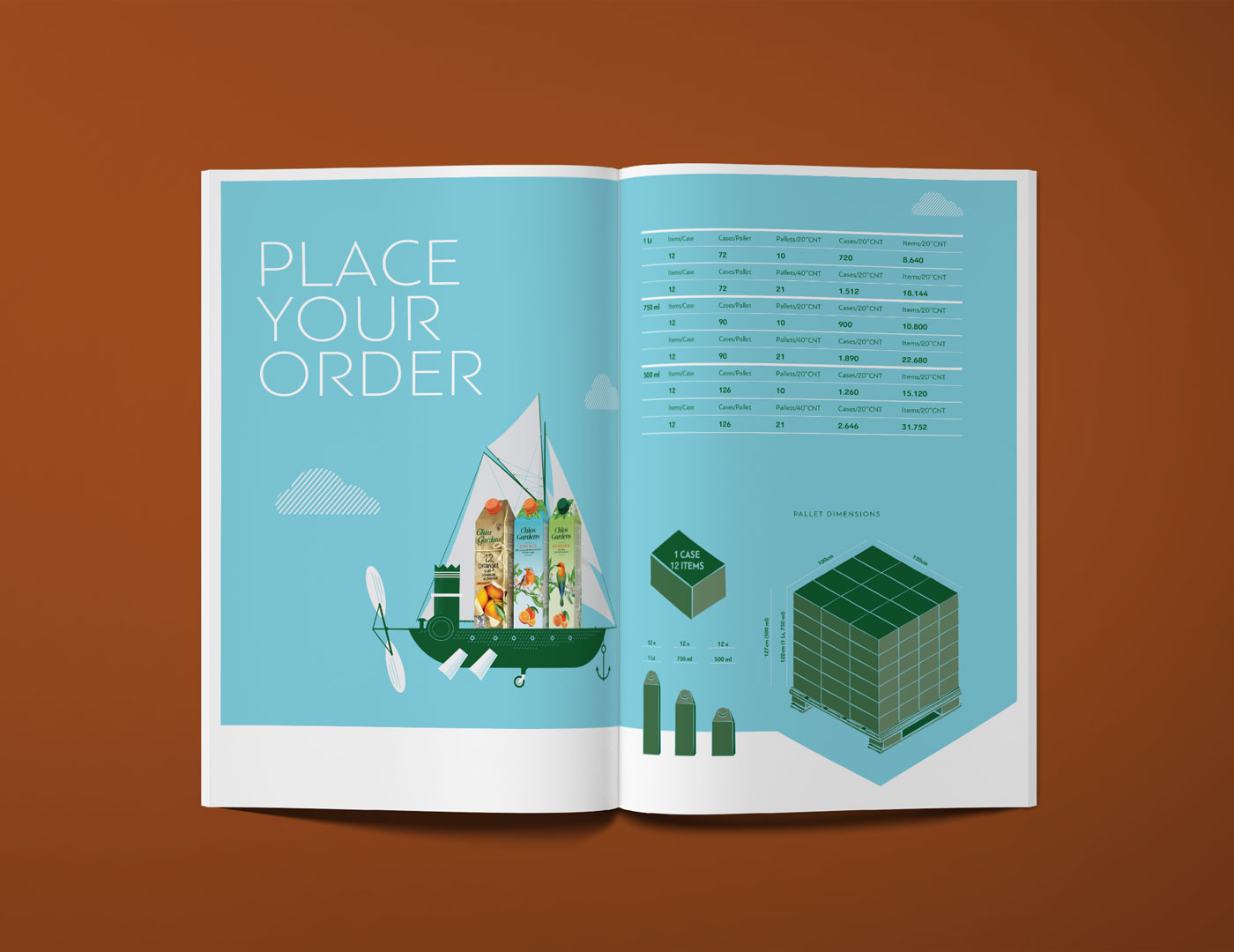 ---
Creative Agency: 2YOLK
Founding Creative Partner: George Karayiannis
Senior Art Director: Alexandros Papalexis
Studio Manager: Alexandra Papaloudi
Copy: Despina Sakellaridi
Client: Chios Fruits S.A.
Location: Athens, Greece.
---